Post by brothersdrake on Aug 5, 2020 6:56:14 GMT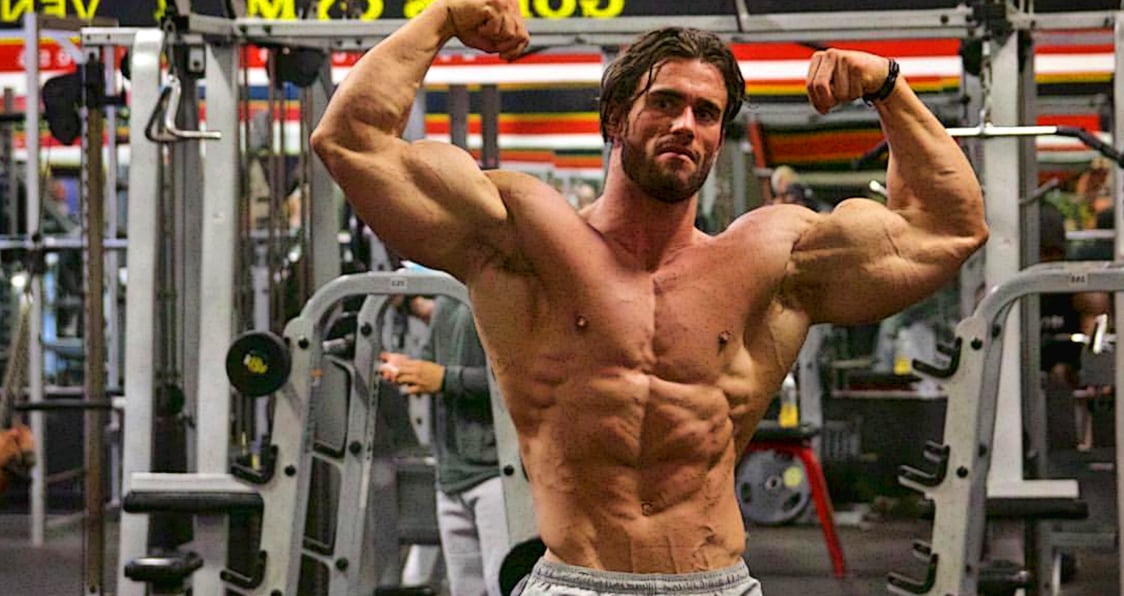 Full Real Name:
Dylan Drake
Ring Names:
Dylan Drake
Twitter Handles:
@doubled_Drake
Alignment:
Face, neutral good
Gimmick:
Fitness athlete now trying to break into another profession
Pic Base:
Calum Von Moger
What Show Would You Prefer To Be On:
Collision - Every Tuesday
Singles Info
Dylan Drake
Nickname(s):
Double D, The Motivator
Height:
6'4
Weight:
283 lbs
Hometown:
Miami, FL
Current Residence:
Palmetto Bay, FL
Entrance Theme:
"Immortal" - Eve to Adam
Entrance:
The lights in the arena dim as the opening of Eve to Adam's "Immortal" begins. The camera focuses on the tron where shots of the brothers working out and sweating play.
"I am immortal
I'll never fade away
I'm a legacy that lives beyond,
Far beyond the grave
I am immortal
I'll never rest in peace
And you're never gonna be
Never gonna be never be ME!"
The camera is back on the stage as the opening crescendos where Dylan Drake stands with his arms outstretched to the sides, bottles of water in each hand. He flexes a bit showing off his muscles. He takes a deep breath and walks down the ramp.
"Don't pretend that you don't know me now
They're six feet down, I m still around
Carved into your memory
You're never gonna forget me
You had your day,
But time washed you away
You're dead
You're gone
But I'm still going strong"
Dylan smiles at the fans and fires them up on his way to the ring. At ringside, he takes a moment to pause and wave to the crowd he walks up the steps and steps on the apron, posing to flex one more time before stepping in the ring.
"I am immortal
I'll never fade away
I'm a legacy that lives beyond,
Far beyond the grave
I am immortal
I'll never rest in peace
And you're never gonna be
Never gonna be never be
Never gonna be never gonna be never be ME!"
As his music continues he continues to pose in the ring. When the chorus builds again, he crushes the bottles of water over him, pouring over him as he stares intensely out at the crowd, the water giving him a light sheen as it soaks his gear. He eventually moves to his corner as his music fades out.
Favorite Match Type:
Any multi-person brawl
Least Favorite Match Type:
"I Quit"
Favorite Weapon:
Anything big and heavy
Professional Wrestling Debut:
July 2020
Wrestling Style:
Powerhouse
Finishers:
Motivation - Inverted Death Valley Driver
Take 5 - Stalled Vertical sitout uranage (during this move he will show off a la Bobby Lashley doing a stalled vertical suplex)
Signature Moves:
The Long Fall - Gorilla Press Powerslam (will press his opponents several times before delivering the slam, usually sets up Take 5)
Giant Swing
Common Moves:
(Minimum of 10. No more than 20.)
Big Boot
Discus Clothesline
Pumphandle slam
Various suplexes (fisherman, German, belly-to-belly, vertical are preferred)
Gutbuster
Headbutt
Big splash (opponent down, usually with a running off-the-ropes start, can be done standing)
Piledriver (a spin might be added sometimes)
Knee lift (off Irish whip or in the corner)
Atomic drop (inverted also possible)
In-ring Strengths:
Powerhouse - Dylan is an absolute beast of pure physical strength. Smaller opponents, no matter how fierce, will find their standard attacks less effective.
Motivator - As a tag team partner or as a tingside observer, Dylan always has words to motivate whomever he is supporting or to distract the opponent(s).
Peak Health - Dylan's intense regimen has given him a great amount of speed and stamina. Chasing down others or dodging incoming attacks is as natural as taking and delivering hits.
In-ring Flaws:
Rookie - As of this app, this is Dylan's freshman year in fighting style competition. While he's no slouch, he's not coming up with advanced tactics.
Gentle Giant - Dylan is more than capable of getting very physical very fast, but he has a preference of letting his opponent wear themselves down. This can backfire easily.
Distractable - In the ring, he can lose focus if someone he supports is in trouble. This also plays into numbers games, though it would still take extraordinary measures to take him down.
Wrestling Attire:
Double strapped singlet covering mid thighs with "D" on his pectorals (like most with such attire, he may at times lower both straps to shoe off his chest and abs), elbow and knee pads, taped wrists, standard boots