Post by Super Tiger on Apr 11, 2021 1:04:27 GMT
CONTRACT

---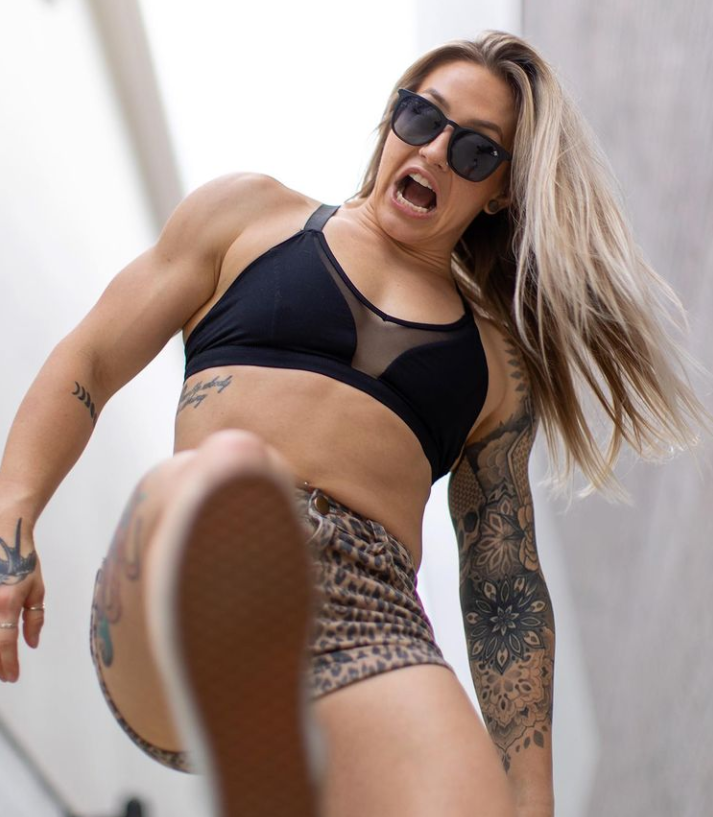 Pic Base:
(Josie Hamming)

---
BASIC INFORMATION
Full Real Name:
Lassindra Vivara Haliday


Ring Name:
"The Oncoming Storm" Lassindra Vivara Haliday


Nicknames:
Lass


Twitter Handle:
@siberianstormv2


Age/DOB:
33/ May 29, 1987


Height:
6'0"


Weight:
195 lbs


Birth Place:
Omsk, Russia (Formerly Siberia)


Billed From:
St. Petersburg, Russia
---
PERSONALITY

Alignment:
Face


Gimmick:
A seventeen year veteran of the sport, Lassindra is coming back from a debilitating shoulder injury looking to prove she can still go. Hard hitting and no nonsense, she is as unforgiving as her moniker.


What Show Would You Prefer To Be On:
- Delete the one you don't want.
Entrance Theme:
"The Devil In" by КАВЕР НА РУССКОМ



Entrance Description:
The lights dim as an emergency warning siren blares throughout the arena. The typical evacuation alert is given, in Russian, before "The Devil In" starts. Sparks erupt from the stage, along with thick smoke, before the musclebound Russian woman walks through, looking out around the arena. She shakes out her wrists, hopping back and forth on both feet before heading down to the ring. She ascends the stairs, stepping over the top rope before making her way to a corner and climbing onto the second turnbuckle, spreading her arms wide as sparks shower down around the ring. Once the display has concluded, she backs into her corner, a determined expression on her face as she waits for the match to begin.
Favorite type of match:
Iron Man/ Last Man Standing


Least favorite type of match:
Submissions


Favorite Weapon:
Sledgehammer


Professional Wrestling Debut
Independent Circuit:
Professionally:
---
WRESTLING INFO
In-Ring Strengths:
- Fists Like Hammers - Haliday is strong. Very, very strong. She utilizes her titanic strength in everything she does inside the ring.
- Mind Sharp Like Sickle - Though she's normally seen as nothing but a brute, seventeen years in this business has conditioned Lass to the point that she knows where she is in the ring and it's surrounding areas at all times. Her ring awareness is one of her greatest strengths.
- Fierce as the Storm - Lass has been called many things in her career, and an immovable object is one of those things. It's very difficult to force Lass to move in a direction she does not wish to go, and it takes more than your average series of strikes to bring the Russian to her knees.
In-Ring Flaws:
- Worn and Torn - Lass has had multiple surgeries on both her knees, as well as coming back off of a total bicep
reconstruction
. She abhors submissions matches for this very reason.
- Solitary in Destruction - Lass does not play well with others. While reasonably approachable outside of the ring, she has never been a great tag team partner. This can lead to miscues and mistakes during tag matches.
- Single Minded Destruction - Once Lass has a target put before her, she focuses on it entirely. This can lead to her being easily sideswiped or blindsided during a match by outside forces.
Wrestling Style:
Lass fights like a bear, almost literally. Relying on her brute strength, she's broken her fair share of opponents in the past, and her style has not changed.
Wrestling Attire:
In addition to her black sports bra and Russian flag boxers trunks, Lassindra wears black bicep sleeves and kinesio tape on both arms. She also sports heavy black knee pads, and black boxing shoes.
Finishing Moves:
- "The Solstice" - Sitout Suplex Piledriver (Steiner Screwdriver)
- "Winter's Grasp" - Standing Anaconda Vice
Trademark/Signature Moves:
- "Cold Snap" - Chokeslam Backbreaker
- "Moscow Mudhole" - Standing Curb Stomp
- "R.S.P." (Russian Space Program) - This is a Military Press Drop done one of two ways. Lass presses the opponent up over her head before letting them fall to the mat, or she will carry them to the side of the ring and drop them to the floor outside. Upon the release, she gives the opponent a spin, causing them to rotate as they drop. She is quite fond of this move in Over the Top Rope Battle Royal style matches.
- "The Moonshot" - Inverted Giant Swing into Wheelbarrow German Suplex

- "Drago's Revenge" - This is a flash boxing style uppercut used as a counter. With the strength thrown behind the blow, this has knockout potential.


Common Moves:
(Minimum of 10.)
1. Suplexes - German, Vertical, Exploder, Dragon, Tiger, Northern Lights, etc.
2. Lariats - Various types. Done standing or as a rebound, or to an opponent standing in the corner
3. Backhanded chops, stiff boxing punches, elbow strikes, and knee strikes.
4. Headbutts, both standing and mounted on a prone opponent
5. Shoulder Tackle - Both running and as a counter to running opponents
6. Spinning Backfist, often the ending of a combination of punches
7. Backbreakers - Various
8. Mounted Ten Count Punches in the corner
9. Corner Trapped Shoulder Block
10. Sambo Style Takedowns - Single and Double Leg Takedowns, Ankle Picks, etc.
11. Big Boot - Both running and as a counter
12. Powerslam - both standing and as a counter
13. Samoan Drop - Pop up, standing and as an aerial counter
14. Running Slingblade
15. Basement Dropkick - Will utilize a sliding variant against downed larger opponents


Tendency To Cheat
Never
---
HANDLER INFO
Can You Help Write Matches:
Yes
Your OOC/Handler Name:
Ashlyn