Isis
Mar 27, 2021 1:35:13 GMT
Post by serenitynow on Mar 27, 2021 1:35:13 GMT
CONTRACT

---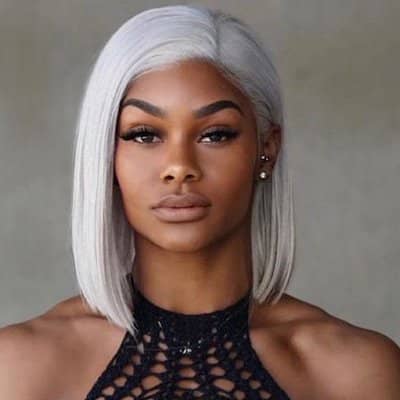 Pic Base:
JADE CARGILL

---
BASIC INFORMATION
Full Real Name:
N/A

Ring Name:
Nicknames:
Twitter Handle:
Age/DOB:
Height:
Weight:
Birth Place:
West Hollywood, California


Billed From:
West Hollywood, California
---
PERSONALITY

Alignment:
Gimmick:
Isis believes she is the epitome of what the next stage of female evolution is when it comes to athletes. Confident. Self assured. Ruthless. Athletic. Imposing her will (and being a showboat when required) is her m.o. She is what Utopia looks like.

Also she is what is considered a blood knight; a person who is bloodthirsty for battle. Can come across as a warmonger, no battle is ever truly enough for Isis.
What Show Would You Prefer To Be On:

Trauma - Blue Brand
Entrance Theme:
Entrance Description:
The lights go out. 'Bad' by Royal Deluxe begins to play. A single spotlight shines over the entrance. Inside the spotlight Isis has her back turned to the camera. She turns around. Flexes. Holds her pose for a couple of seconds. Then she saunters down to the ring with the spotlights following her. Upon reaching the ring she walks up the ring steps, walks across the apron. She signals for the referee to come over to open the ropes. The ref obliges. She walks to the center of the ring, awaiting her are three full length mirrors. The lights in the arena come alive. Isis turns around to look at herself in the mirror. She flexes to her hearts content admiring what a physical specimen she is. She turns around, drops to the mat, performs push ups in a manner where she is simply showing off. Isis walks over to the turnbuckle, she leans back as she watches people remove the mirrors from the ring. She remains there until the match starts.
Favorite type of match:
Least favorite type of match:
Favorite Weapon:
Professional Wrestling Debut
Independent Circuit:
Professionally:
---
WRESTLING INFO
In-Ring Strengths:
-Athletic
-Strong
-Confidence
In-Ring Flaws:
-Inexperience
-Hot head
-The confidence can cross the line of arrogance
Wrestling Style:
Similar to any superior athletic, Isis will rely on her athleticism and her natural gifts to compensate for what she lacks in the experience department. The more experience she gains, she will meld the two together.
Wrestling Attire:
Finishing Moves:
- Welcome to Dystopia' [One Arm Powerbomb - Raquel Gonzalez finish]
- 'The Celestial Star Splash' Shooting star splash
Trademark/Signature Moves:
- Leg hook Saito suplex
- Kneeling Side slam
- Missile Dropkick
- Bicycle kick
Common Moves:
(Minimum of 10.)
1. Three consecutive German Suplexes.
3. Middle rope spring board moonsault
10. Discus lariet.

Tendency To Cheat
Rarely
---
HANDLER INFO
Can You Help Write Matches:
No
Your OOC/Handler Name:
Randy