Post by Super Tiger on Nov 14, 2019 8:44:33 GMT
CONTRACT

---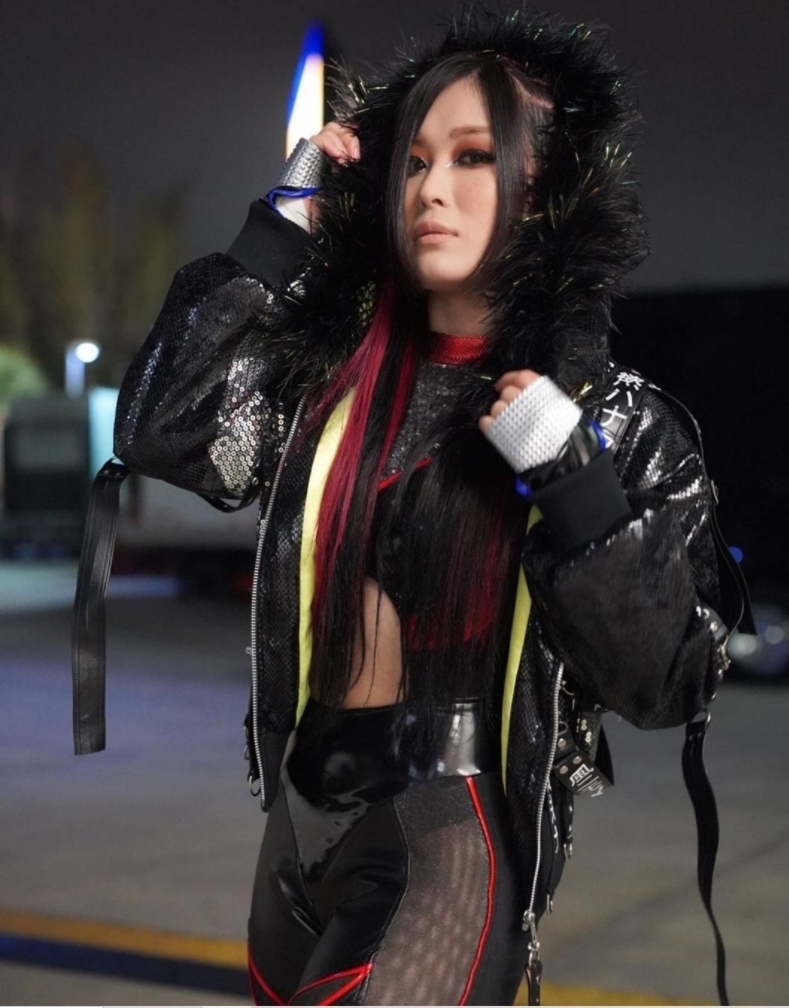 Pic Base:
(Io Shirai)

---
BASIC INFORMATION
Full Real Name:
Risa Saito-Jackson


Ring Name:
"The SuperNova" Risa Jackson


Nicknames:
Risa, Nova, The Grudge


Twitter Handle:
@supernovaresu


Age/DOB:
20 / January 1, 2001


Height:
5'01"


Weight:
120 lbs


Birth Place:
Kyoto Prefecture, Kyoto, Japan


Billed From:
Baltimore, Maryland, USA
---
PERSONALITY

Alignment:
Heel


Gimmick:
Disillusioned by the fact she'd been protected by everyone around her for so long, Risa has removed her mask, and is now lashing out at everyone who comes close to her. Brutally violent with a "fuck the world" attitude, this is Risa at the most dangerous she's ever been.



What Show Would You Prefer To Be On:
- Delete the one you don't want.
Entrance Theme:
"Crow Killer Blues" by Rob Zombie


Entrance Description:


Fog rolls across the entrance ramp as "Crow Killer Blues" begins. A silhouette steps out onto the stage as the spotlights begin to flash erratically around the arena before focusing all at once on the SuperNova Risa Jackson. She throws back the hood of her jacket with a maniacal yell, looking around before making her way to the ring. She slides under the bottom rope, running the ropes before coming to a stop in the center of the ring, dragging her hands down her face as she stares into the hardcam before making her way into her own corner, waiting for the match to begin.
Favorite type of match:
Ladder Matches


Least favorite type of match:
Submissions


Favorite Weapon:
A pouch of thumbtacks she now carries on her belt to the ring


Professional Wrestling Debut
Independent Circuit:
Professionally:
---
WRESTLING INFO
In-Ring Strengths:

- Lightning Speed

- Larger than Life Strength

-

Unparalleled

Aerial ControlIn-Ring Flaws:

- Smol Frame

- Overly Naive

-

Reluctant to Use WeaponsWrestling Style:

"Dirty" Strong Style - Gone is the lucha libre that made Super Tiger famous. SuperNova focuses on brutal strikes that utilize the scary strength she possesses for someone of her size.

Wrestling Attire: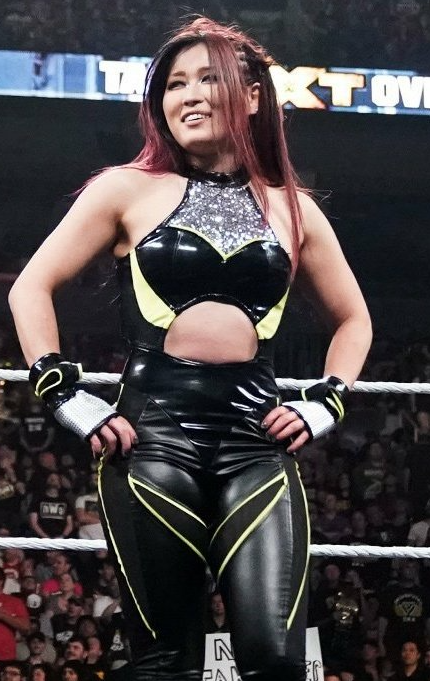 Finishing Moves:
Berīgōraundo - Swinging Double Underhook Tiger Driver (Desperation/Super Finisher) - *NOTE* This move is a match ender. It is not used often, but when Nova pulls it out, that's it.

"Move Name" Prime - SuperNova executes her opponents' own finisher against them, provided she can logically do so. *Note* This is to be used sparingly, as it is meant to be very disrespectful to whoever she chooses to use it against.

"Spaghettification" - SuperNova hits a backstabber on the opponent before immediately transitioning into the Rings of Saturn.

"Type I" - Corkscrew Roundhouse (Trouble in Paradise) - SuperNova uses this as both a standing finish and an anti-air finish as well.


Trademark/Signature Moves:

"Go the F*ck to Sleep" - Snap German Suplex, performed on the ring apron
- "Solar Flare" - Fireball - SuperNova hits a dazed opponent by "breathing fire" directly into their face, lightly damaging them and momentarily blinding them. *NOTE* This is to be used very sparingly, as it will most certainly lead to a disqualification in a regular rules match.
- "Impact Crater" - Running Boma Ye to Opponent Seated against Bottom Rope - Risa appears to be going for a face wash before running in full speed to blast her opponent in the face with a knee instead.

- "For the King" or "FtK" - Nova hits a jumping knee strike to the opponents face before crouching down and leaping with her considerable leg strength to deliver a devastating European Uppercut.
Common Moves: (Minimum of 10.)

Variety of kicks (Thigh, snap, spin, etc)
Codebreaker (Regular and turnbuckle trapped [she'll set them up like for a Shattered Dreams but hit a codebreaker instead])
Strong Style blows (Forearms, knees, chops, open palm strikes [not chick slaps])
Running Face Wash, followed by repetition boot scrapes across the face
DDT variants (Standard, running, snap, swinging leg, underhook, tree of woe, rope hung)
Dropkicks (Standing, Springboard, Missile, Rebound, Counter [someone comes at her and she knocks them out of the air])
Sliding Lariat (Center, corner, anywhere she can land one)
Running hip attack off the ropes, followed by a running knee strike once the opponent drops to a knee
Jumping knee drop to the face
Moonsault kneedrop to the torso
Interlocking fingers on one hand, combined with various shots (slaps, forearms, boots to the face) - demeaning hits
Running Meteora (Can be done in the center of the ring for a pin attempt but is usually done with the opponent in the corner or on the apron against the ringpost)

Tendency To Cheat
Frequent (If she knows she can get away with it to get an edge, she will most definitely do so)
---
HANDLER INFO
Can You Help Write Matches:
Yes
Your OOC/Handler Name:
Ashlyn