Post by Cali-Kate on Aug 3, 2019 8:29:44 GMT -8
CONTRACT

---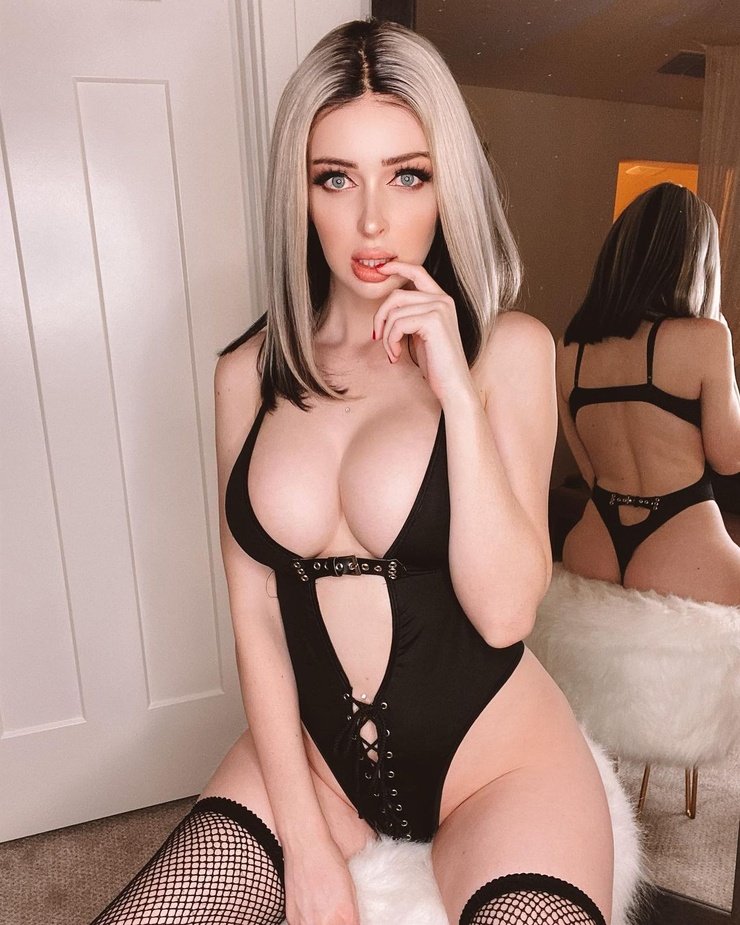 Pic Base:
(Kristen Lanae)

---
BASIC INFORMATION
Full Real Name:
Katelyn Cecilia Storm


Ring Name:
Cali-Kate


Nicknames:
Geekette Extraordinaire


Twitter Handle:
@realkatesbass


Age/DOB:
1/23/1993 (27 y/o)


Height:
5'2"


Weight:
136 lbs


Birth Place:
Laguna Beach, CA


Billed From:
Laguna Beach, CA
---
PERSONALITY

Alignment:
Heel (Neutral Evil)


Gimmick:
High spirited, bubbly and charismatic gamer girl who fights hard and swears like a sailor


What Show Would You Prefer To Be On:
Entrance Theme:
"W Face" by Kumi Koda


Entrance Description:

The lights in the arena go dark in the main hall when

Player 1 Ready…

comes up on the screen. There's a fade in voice as Koda Kumi's "W Face" fades in.

"Yass bitch, yass bitch, yass bitch, slay."

The screen flashes

Game Start!

The main tune hits and the lights come back up showing Kate on the stage in a hooded jacket posing under the lights as the music continues. Kate flips the hood down and starts to strut down the ramp to the disapproval of the crowd. She sways with every step, an inspiration of lust as she moves.

"Yass bitch, yass bitch, yass bitch
Lips lined, beautiful
She's fine, itsumo
matou BE-RU
furimuku Everyone"

Kate looks around as she walks down the ramp discarding her jacket as she approaches ringside in a sensuous manner, looking over the audience with a seductive look. She goes to one side of the ring and climbs on the apron giving her ass a shake at the audience.

"hontou no sugata No way toko mo
futatsu kasanari watashi ni nareru
mite hoshii watashi to
minna ga shiranai watashi
Inside & outside, which do you like?
Yass bitch, yass bitch, yass bitch, slay
Yass bitch, yass bitch, yass bitch, slay
Yass bitch, yass bitch, yass bitch"

Kate looks over her shoulder and gives a wink out to the camera before hopping into the ring. She gives one more slow and seductive dance in the ring but as the beat takes back again, she slaps her ass and yells out aggressively to the audience. She goes to one corner and poses once more with a smirk. As her music fades, she hops off the ropes and goes to her corner, warming up for her match.
Favorite type of match:
Last Fighter Standing or similar type matches such as battle royales


Least favorite type of match:
"I Quit" match


Favorite Weapon:
Baseball bat or similar


Professional Wrestling Debut
Independent Circuit:
November 2014 (Midwest Wrestling Alliance)
Professionally:
April 2015 (Apex Wrestling Syndicate)
---

WRESTLING INFO
In-Ring Strengths:
- Spirited Fighter - Kate has a never say die attitude. She fights until she is simply too physically drained.
- Ring Veteran - Kate has been through almost every ordeal a competitor can go through. It's taught her a lot and she knows how to use the ring itself as a weapon against opponents or to easily save herself or an ally.
- Disguised Intellect - Kate is a little airheaded, but she's not stupid. She's very intelligent and always has a two steps ahead plan.

In-Ring Flaws:
- Small size - Kate is short and has all the accompanying issues that come with it. While she's athletic, she isn't hitting with the same force as others sometimes do.
- Biased - Kate no longer thinks much of others, putting herself above anyone she doesn't think will benefit her. This can cause her to walk away from a situation that gets out of hand.
- Defiant - Kate will shout down anyone who tries to bad mouth her. Anyone who interacts with her can expect a harsh attitude, not that she's always backing it up.

Wrestling Style:
Striker style w/ high-flying and some technical. Kate is a show off and stylized wrestler. Kate prefers a fast paced, high energy and high risk type match. While she is no daredevil, she is not afraid of going for the biggest moves.

Wrestling Attire:
Ring Attire 1: Black halter midriff with pink diamonds (like Ranger Slayer), black sleeves from wrist to mid bicep with golden elbows, black competition miniskirt with pink outline and decoratives, black competition boots with slight heels

Ring Attire 2: Purple body suit and only one sleeve on the left arm with cutouts at the hips, dark purple fingerless gloves and short black boots.



Finishing Moves:

- Starstruck - Inverted Double Underhook Facebuster(Christian's Killswitch)
- Comic-Kaze - Tilt-a-Whirl DDT
- Critical Roll - Bridging STF




Trademark/Signature Moves:

- Geek Chic Kick - Chick Kick
- That Bass - Bronco Buster
- Bass-ic - Frog Splash
- Expansion Pack - Overhead Somersault Backstabber (Dakota Kai's Kaio-Driver)


Common Moves:

(Minimum of 10.)

4. Hip attack (off Irish whip or opponent in corner)

6. Flying Lariat (standard or leg lariat)

11. Double Knee Lift (opponent in corner)

13. Bulldog (running or from corner)

14. Leg Drop (standing, running, or top rope)

16. Meteora (running or off the second or top rope)

Tendency To Cheat

Often
---
HANDLER INFO
Can You Help Write Matches:
Yes
Your OOC/Handler Name:
Tucker